The Wild Thyme Company Catering + Events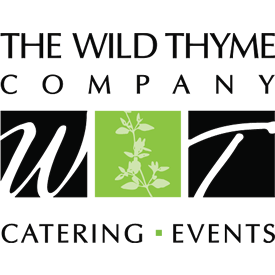 With an innovative and fresh approach to catering, The Wild Thyme Company raises the bar for off-premise catering in San Diego. Through creative custom menus and personalized event design, the Wild Thyme Company creates perfect catering and event planning solutions for their clients.
When the Wild Thyme Company came to CreativeSights, they were unhappy with the functionality of the site. The site had been built on WordPress, but they found it difficult to add pictures and content so that they displayed in a consistent manner on their site. Additionally, there were formatting issues with the site menu navigation and unappealing variations of the site layout appeared sporadically throughout the site.
Our goal throughout this project was to keep the elements of the sites that the Wild Thyme Company liked and then remove or improve the areas of the site that were lacking. First, we reconstructed the whole site to run on the Joomla! CMS instead of WordPress to accommodate a higher level of site functionality. We replaced all the image gallery mechanisms in place to give the Wild Thyme Company a simple tool to add, remove or replace images of their events and cuisine. We modified the styling of the top site navigation to improve the aesthetics of it and added another menu to the footer. We added additional social media buttons that tie into the social media services the Wild Thyme Company actually used along with a feed displaying content directly from their Facebook company page.
Visit The Wild Thyme Company's website today at www.thewildthymecompany.com
The Wild Thyme Company is also a featured site on the Joomla! website showcase.
You can see that at: https://showcase.joomla.org/browse-sites/17897.html.