High Conflict Diversion Program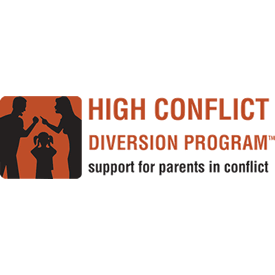 The High Conflict Diversion Program was created by Brook Olsen to help parents and families struggling with high-conflict divorce and custody cases. The program offers both online and in-person court-approved classes along with mediation, coaching and family court preparation services.
After years of working with a WordPress website with a multitude of developers with a dramatic range of skills and competency, the High Conflict Diversion Program came to CreativeSights to get their website done right.
With extensive attention to detail, CreativeSights not only improved the look and layout of the website, but was able to streamline the integration with several third party services. For example, forms on the site now communicate directly with their SalesForce.com CRM without the need the Zapier service they previously used.
In the early phases of the project, CreativeSights brought in writing expert Kerri De Rosier (www.imaketheworldwrite.com) to adjust the content to ensure the written text on the website was clear, concise and effectively communicated the benefits the High Conflict Diversion Program offers.
Additionally, as the High Conflict Diversion Program is experiencing exponential growth via their weekly "The High Conflict Co-Parenting Podcast" podcasts, CreativeSights was able to set the new podcasts to feed to several pages so that potential clients can quickly access the podcasts without any additional website administration or editing.
As with virtually every website CreativeSights builds, the High Conflict Diversion Program website utilizes responsive design so it looks good and provides a solid user experience regardless if the visitor is on a smartphone, a tablet or on a desktop computer.
Visit the High Conflict Diversion Program website at: www.highconflict.net