CreativeSights is Growing - Visit our new office!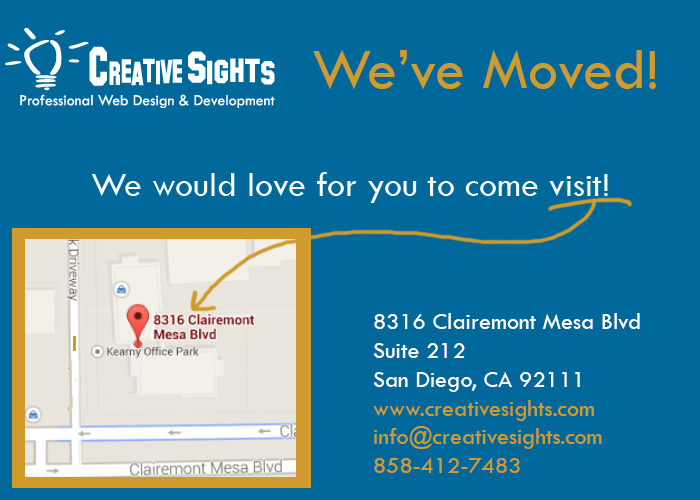 Come find us at our new office location in central San Diego
CreativeSights is happy to announce we have moved to a different location!
To accommodate our growing staff and our new clients, CreativeSights has a brand new and conveniently located office space.
You can find our new office at 8316 Clairemont Mesa Blvd Suite 212 San Diego CA 92111. We would love for you to come visit! Parking is plentiful and free!