Why Use GoToMeeting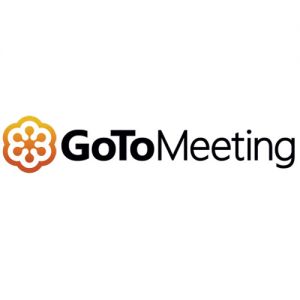 Don't get me wrong, I prefer face-to-face meetings. There are so many aspects of communication that just don't transfer in other mediums. It's hard to display body language, intonation, facial expressions and other nonverbal cues unless your meeting in person.
That said, we've found GoToMeeting to be an extremely useful tool and our clients love it.
GoToMeeting web conferencing software makes it simple and cost-effective to collaborate online with our clients.
GoToMeeting for training
Trainings are great with GoToMeeting and our clients love the convenience. If our client has team members that they need trained but can't attend the onsite session, it's easy to schedule that we can do remotely. We save time and money on travel costs and nobody worries about reserving the conference room or training center.
Additionally, GoToMeeting allows us to record each session. We can save the session and send over the video file. Now there's a video ready to view anytime someone doesn't remember how to do something.
GoToMeeting for troubleshooting
Different browsers, networks, computers and devices are part of what makes the web unique. GoToMeeting allows us to quickly see issues our clients are seeing as they see them. We don't have to guess or work to describe it on a phone call or even schedule a meeting where we must meet and look at it together. A quick GoToMeeting can help get us dialed into a solution quickly.
Building websites is a collaborative process. We're happy to have GoToMeeting in our toolbox. We recommend checking it out - https://www.gotomeeting.com.
For the record, CreativeSights is a paying GotoMeeting.com customer and has not received compensation in any manner for this review.