Sites You Can See - Responsive Web Design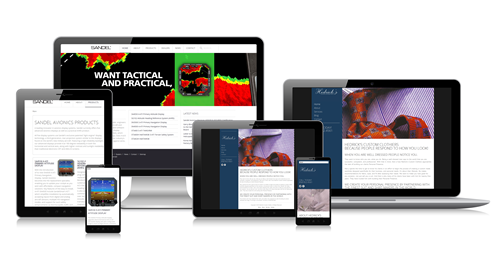 The Benefits and Drawbacks of a Responsive Design
There has been a lot of talk lately about Responsive Design Websites. Is it a good idea for your business? Is it worth investing in? Let us help you make that decision by presenting the benefits and probable issues with having a responsive design.
Pros of Responsive Web Design
CreativeSights uses template designs that allow your website to be responsive. That means, they are compatible with mobile phones and tablets. This saves a lot of time and money because the entire site does not have to be redesigned specifically to appear on each device.
In addition to being built in one place, your website can be updated in one place and those changes are visible on all devices.
A recent study by Business Insider shows that 1 in every 5 Americans own a smartphone. That is a lot of people who are potentially going to view your site on a mobile device. Having a responsive design keeps your company up to date with today's web standards and gives it a modern look.
Cons of Responsive Web Design
For a responsive design to work, websites need to be scaled down to work on mobile devices and the site is now stacked vertically to accommodate smaller screen space. This can affect the look and feel of your site.
Large images and slideshows you may have on your website could cause the responsive site to load slower because they need to be scaled down. Additionally, the mobile version of your website is being accessed by devices dependent on a mobile network, and with the resizing of images, it can result in lags and delay of the loading of your site.
Do the benefits outweigh the drawbacks? If you still need help deciding whether a responsive website is right for your business, CreativeSights offers a free consultation to help you establish your website needs. Fill out our contact form or give us a call today!