Introducing a New Website Package for Sports Teams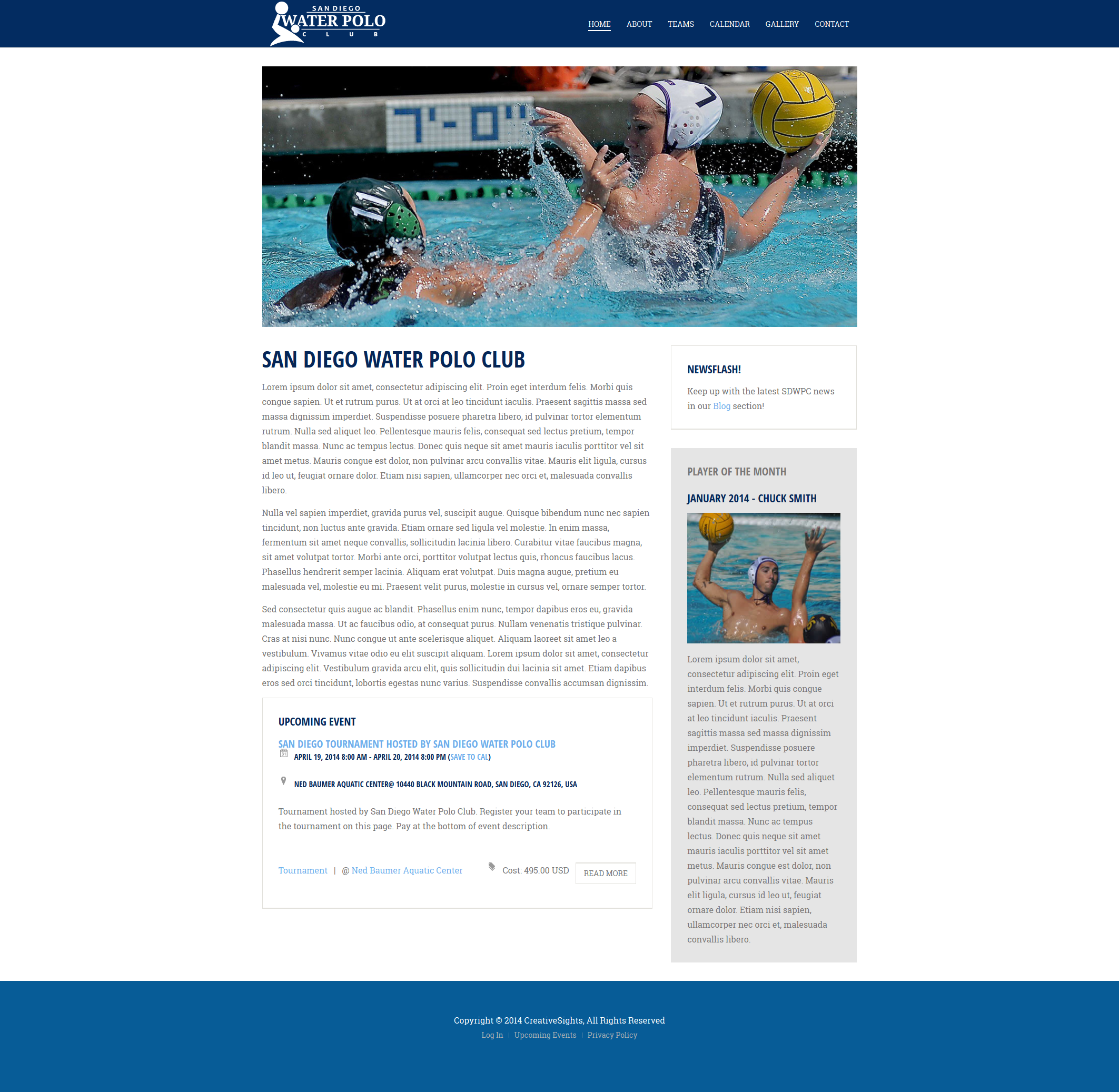 Everything a sports team needs in a website, and more!
Do you or someone you know have a child participating on a sports team? Chances are, you do. From little league baseball, pop warner football, to youth soccer leagues, almost everyone has been affiliated with some sort of club sports team. What do most of these teams have in common? Poorly constructed websites!
As someone who has grown up with club sports and is still involved in that area, I know that club teams are notorious for having sub-par websites. I am sure most of you have come to accept this feature of these programs. The coaches do what we need them to on the field, and we understand they do not have the time to keep up with the latest web trends and technologies.
That is where CreativeSights comes in! We have built a Sports Club Package Website with all the features a club team needs to help them get organized with payments and scheduling, communicate with their members, display their achievements, and more. The Sports Club Package Website includes the following:
Calendar: Where practices, tournaments, events, and games are displayed so coaches, athletes, and parents can plan accordingly.
Ability to pay dues online: This feature is becoming a requirement for many teams. Parents will have the ability to pay their season dues online, hassle-free!
Online Registration: We have made club registration easy! A registration form is available for parents to conveniently sign their child up for the club and have it electronically submitted. The club team will have the ability to store the information on the club team's records on their work computer.
Blog: Post recent news involving your club team to the blog so your members can keep up to date with the latest news and updates.
Event Registration: Does your team host tournaments? Direct other teams to your website and have them register and pay for the tournament online. After they register, their team name will come up on the event page for other teams to size up their competition!
Gallery: Post pictures of the teams online!
These are just a few of the many features in our Sports Team Package.
Contact CreativeSights today so we can help your team have a website that is easy to use, easy to navigate, and looks great! Together, we will make sports team's webpages as great as their programs.