Sites You Can See - Time to Redesign?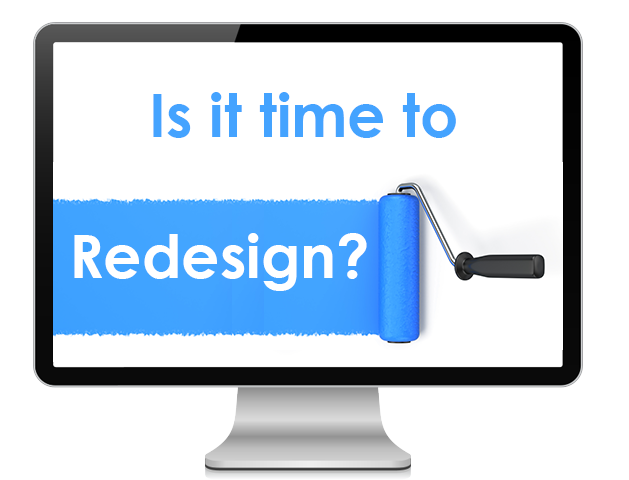 8 Signs Your Website Needs a Makeover
A tired design and an outdated feel can make your website blend in with the crowd of thousands of neglected sites online. Part of keeping your website relevant on the web is redesigning your look. A whole new design could be what your website needs to stand out from your competition. In this blog, you will find 8 signs that your website needs a makeover.
1. Your website is not mobile friendly
In this day and age, websites that are responsive with smartphones and tablets is becoming mandatory. If your website is not responsive, find out more information about the pros and cons about responsive design in our earlier blog.
2. Slow response and loading time
Slow loading time is the reason for a low number of visitors on a site and a sign that you have not been showing your site much needed TLC. Take a look at some of our tips about how to decrease your website loading time in our last blog post.
3. High Bounce rate and no leads
If you are seeing high bounce rates from your site, this may be a sign of outdated content that is not keeping up with your target audience.
4. Your website is difficult to make changes to
If you find yourself struggling to make basic changes to your website, you may want to think about switching over to a more user-friendly platform. CreativeSights frequently uses the Joomla! content management system and after the website is complete, we train our clients so they can access and change their website whenever they want.
5. It has been years since your last change
You should be updating your website at least once or twice a year. If you have not updated your website within the last 2-3 years, your site may not be keeping up with the changes in your business. This can frustrate customers if information online is not concurrent with what is actually offered.
6. Your website is not search engine friendly
If you type your business or a product/service you sell on your website in a search engine, does your name show up on the front page of results? If not, your website needs some serious search engine optimization (SEO). Along with editing your content, Joomla! has the capability to enable Search Engine Friendly URLS.
7. Social media links are nowhere to be found
Social media is becoming an important aspect of marketing for companies. A lot of websites that have not been updated in a while do not have links to their social media pages on their sites. In your new design, be sure to present the social+ side of your company.
8. Your website design looks outdated
Just like fashion, web trends come and go. If you have not updated your website in the last three years, chances are your website may look outdated. Your website serves as a first contact many potential customers have with your business. An updated and well-designed website that reflects the message your business wishes to convey can make the difference when converting online visitors into leads.